| | |
| --- | --- |
| Posted on October 2, 2013 at 5:50 PM | |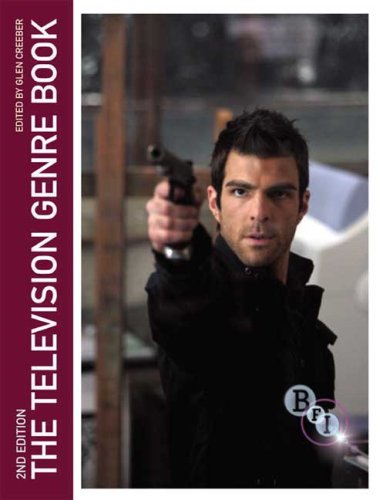 One of the first books I saw while on my birthday shopping spree a few months back was "The Television Genre Book" by Glen Creeber, a BFI book looking at the genres of television divided into eight sections; Drama, Children's Television, Soap Opera, Comedy, Popular Entertainment, News and Documentary.
Fascinating literally from the first page, this book bleeds of anecdotal and information driven nostalgia with a real personal connection possible via rich textual and visual references, fantastic facts and new thoughts on why audience may be tuning in in the first place to certain programming.
Accompanying the text throughout is various valuable insights and grey box studies, giving an essential insight into every aspect of television - giving further opportunity to learn more through "recommended reading" and moral evaluation of the production process.
Favourites including "The Simpsons", "The Munsters Today", "Desperate Housewives", "Murder She Wrote" and even "Tots TV" make the grade for evaluation and appraisal.
Also something which is plenty useful is the index at the back, detailing shows, their stars and research points for future quick reference.
Well worth a read, "The Television Genre Book" is available on Amazon for £16.99.
Categories: Nightstand, Film and Television