| | |
| --- | --- |
| Posted on June 9, 2014 at 4:15 PM | |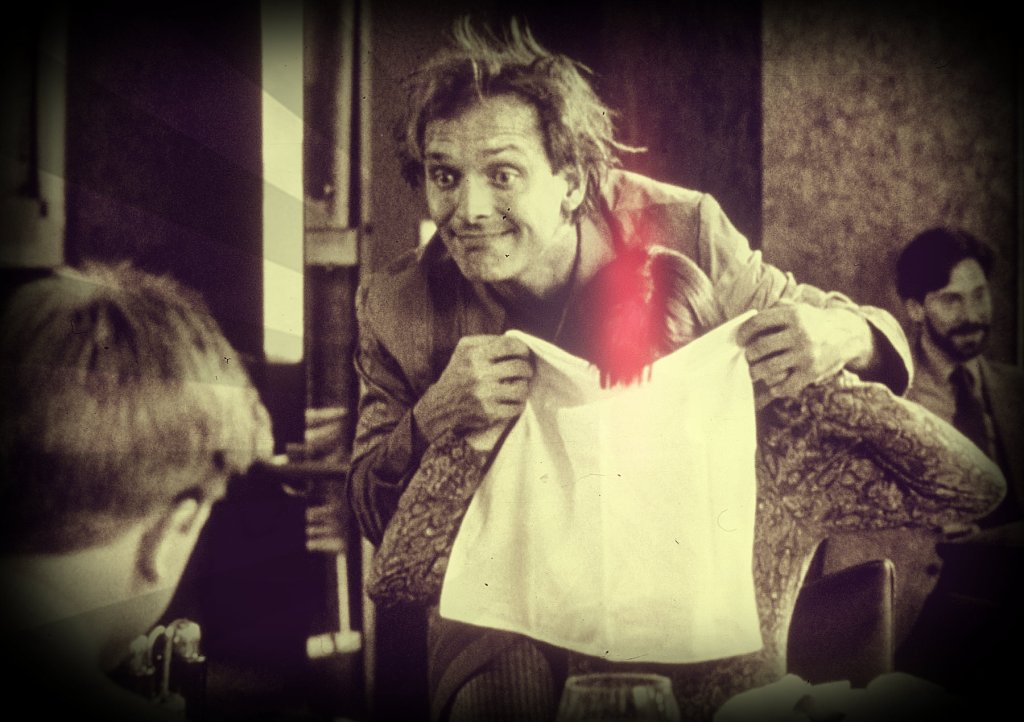 The sad news today of Rik Mayall's sudden death has shocked us all right across the entertainment industry.
He was a man of never-ending energy and enthusiasm, but most of all a man with a real passion for his craft and enjoying life no matter what it threw at you. A laugh, a smile, these are such a powerful things, and when experienced in just the right moment can change a person's day for the better, even in some cases making a difference to them for their entire life.
And never has that been more true than right now as I recollect meeting Rik Mayall and his lovely wife Barbara as a kid in the hall at BBC Scotland in Glasgow.
I was lucky enough to literally just "bump into them". I think they may have been doing a talk show (?), or a reading for something for radio (?). There were lots of hurried people rushing around, things weren't going according to plan I assume now, but Rik and his wife were calm and smiling and waiting on someone to give them the cue that things were good to go.
And in wandered me (probably covered in chocolate)... I was lost, having of course somehow wandered off from my group. I must have looked really upset, as Rik made a funny face and asked me if I was lost and was with anybody. I made the obligatory comment of "I know you from the tele", to which he laughed and said "yes, I do the odd bit of that now and then". Both Rik and his wife were so nice to me (despite my endless questions about "television") and to this day I'll remember Rik saying with a slight smile, "you've got to laugh, even when you maybe shouldn't" and making a silly face to one of the interns who wondered who the hell I was and why I was there near the recording room.
He never knew it (or maybe he did) but at the time I was actually feeling really down as I was being picked on by some of the bigger kids at school who were with us. For some reason I started telling Rik about it and he said "don't let them take a smile away from you. That's yours. Yours alone."
A few minutes later I was back with my group. A wave and another silly face left me smiling again, and that smile didn't really ever go away. What he said really resonated.
It goes without saying that one of my favourite films as a kid growing up was of course "Drop Dead Fred". Overall I was fascinated by how Rik's unique brand of humor utilised an expressive mix of vulgarity and innocence that was somehow together enchanting where each on its own might not have been from anyone else or standalone. As I watched him on screen, I remembered that day and smiled remembering his goofy face and silly gestures behind the intern who knew none the wise.
And honestly since then, any time I'm feeling down I'd watch 'Drop Dead Fred'. Needless to say I've watched it over and over again over the years, probably more times that I realise. The DVD still now and again goes in the machine - I'd recently lost my dog of 19 years and 'Drop Dead Fred' was the one I immediately thought of. Just now I looked it out, and actually going through my boxes came across my actual original VHS tape from when I was a kid.
Albeit that I met Rik Mayall BEFORE I saw the film, it was an absolute joy to spend that little bit of time with him. I was just a kid who he'd randomly said hello to, but what a really special moment that was for me, one which I'll always treasure and always remember.
Rik found comedy in every second, and in every movement. And we should too.
So, thank you Rik...from the kid you met in the hall that day at BBC Scotland all those years ago.
Categories: Film and Television, Blog, Life